Hi friends, It's Leanne from Organize and Decorate Everything! I'm so happy to be here at The Pinning Mama today while Kimber is enjoying her sweet little baby. I'm going to be sharing how to make a simple Polka Dot Burlap Table Runner with lots of character.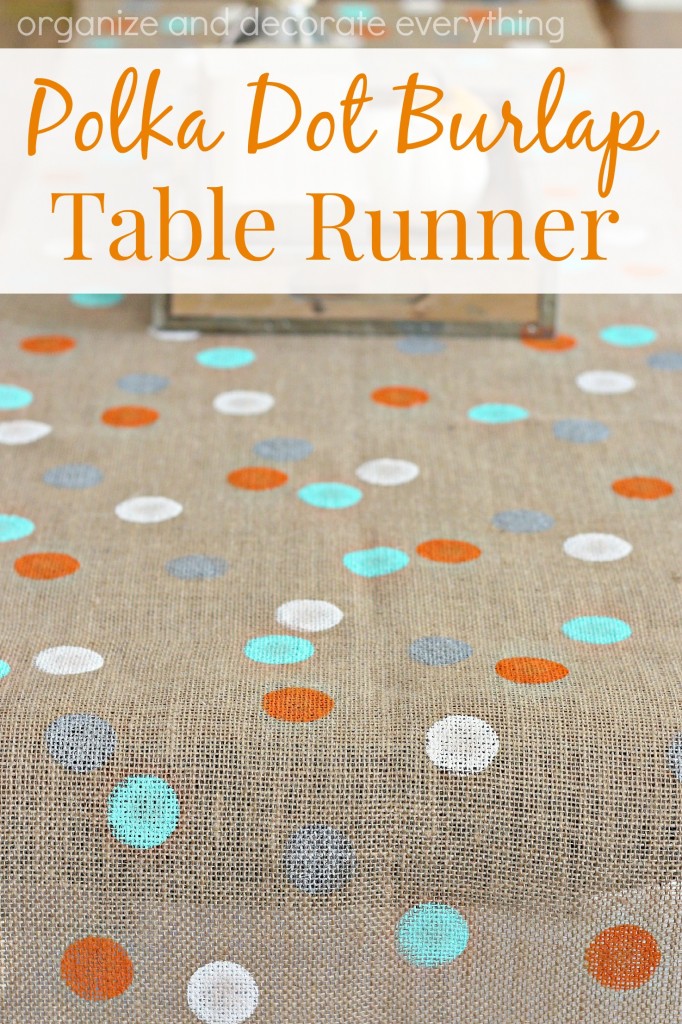 Aren't polka dots just fun? So, the more I look at it the more it reminds me of confetti. Polka dots or confetti, it doesn't really matter since they're both awesome.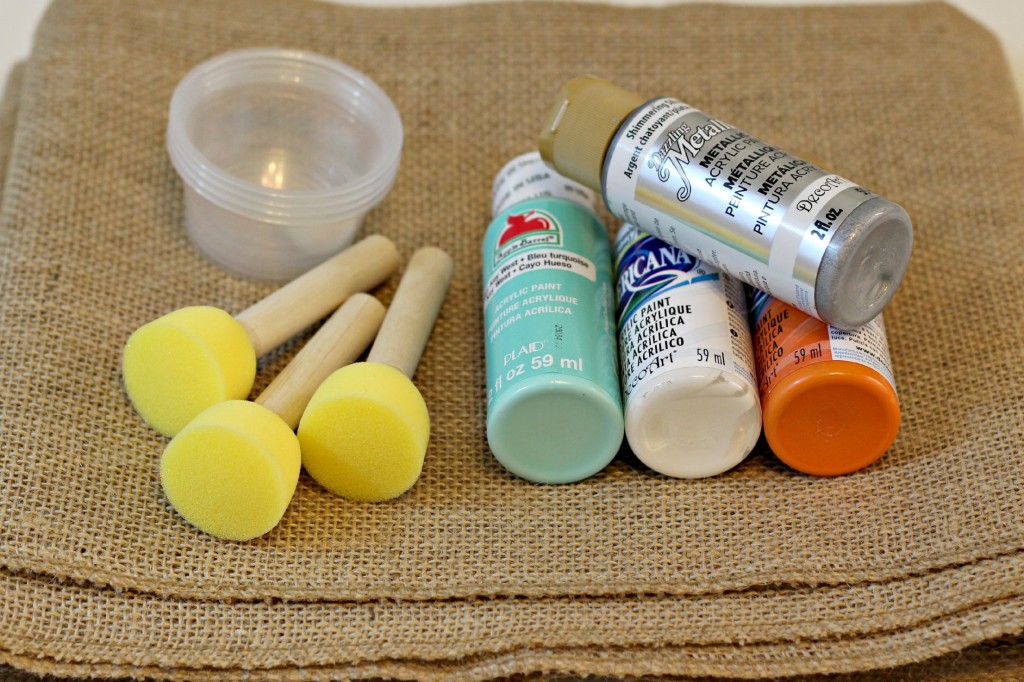 Here's what you need:
Burlap runner (Hobby Lobby or make your own)
Round foam sponge brushes
Paint (I used 4 colors)
Dip the round brush in the paint then dab the excess off onto a paper towel. Start with one color and randomly place dots all over the burlap. There really is no pattern at all. Random is sometimes hard for me since I love organization and order, but I still love the way it turned out. You can do as many or as few dots as you like. There are also different sizes of the round brushes so you can even vary the sizes if you like.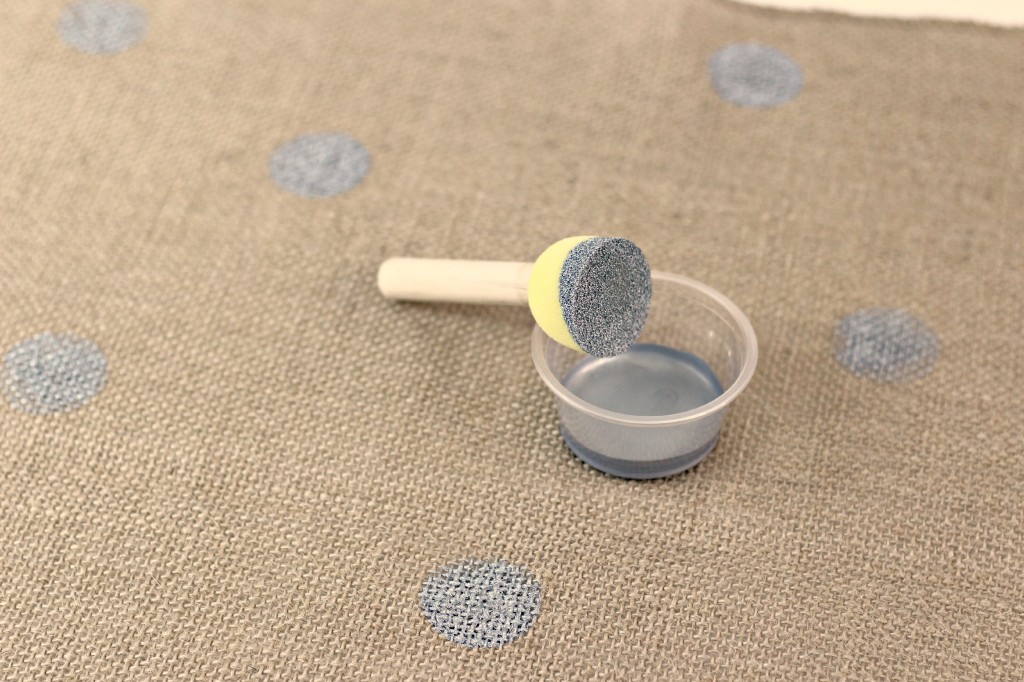 I used wax paper under the burlap to catch the excess paint since there are pretty large holes in the fabric. I also taped the burlap to the wax paper in a few places to keep it in place. Let the paint dry about an hour then peel the wax paper off the back of the table runner. It comes of really easy.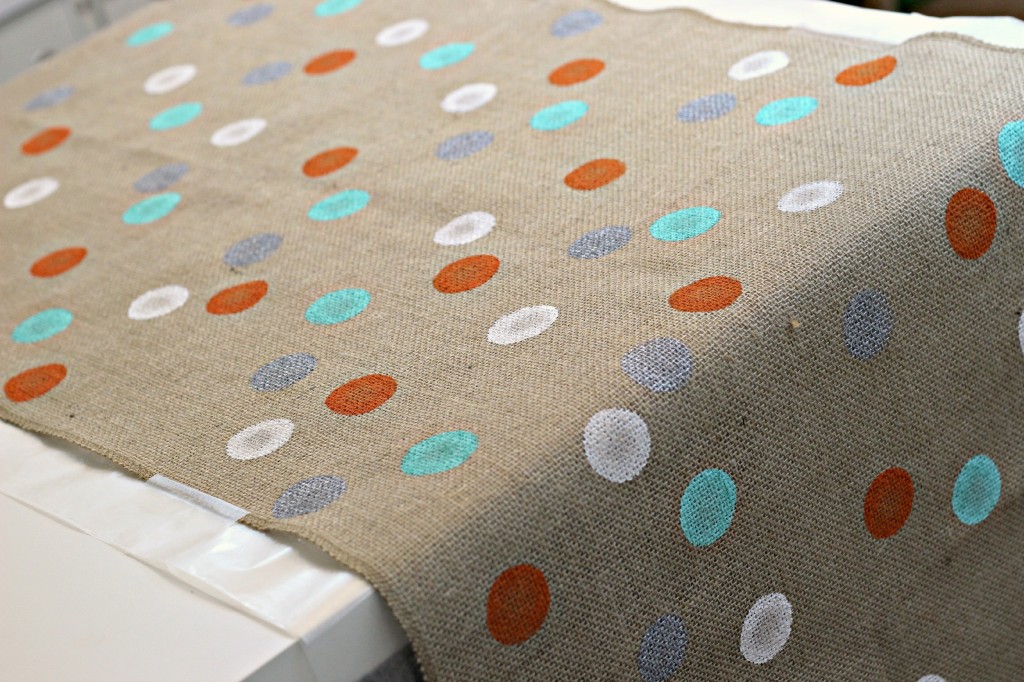 This would be so fun to make for a party or any holiday, just change up the colors. I won't be surprised if I end up with a few of these runners in different colors to use for different occasions. The dots would look really cute on place mats too.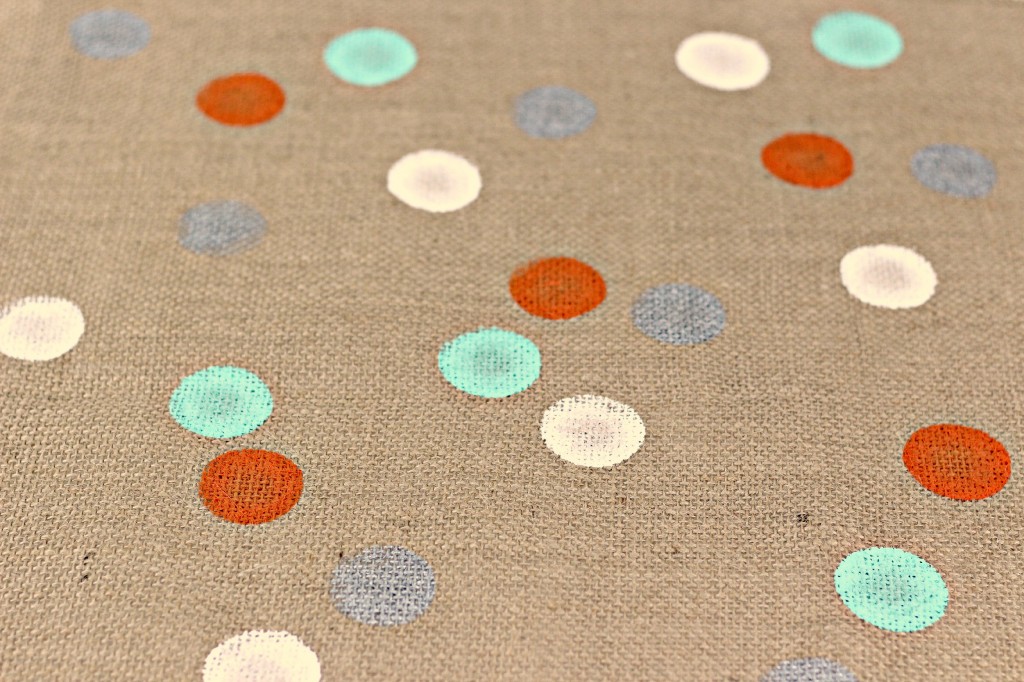 I love how it looks on my Fall table and that the turquoise is a little unexpected.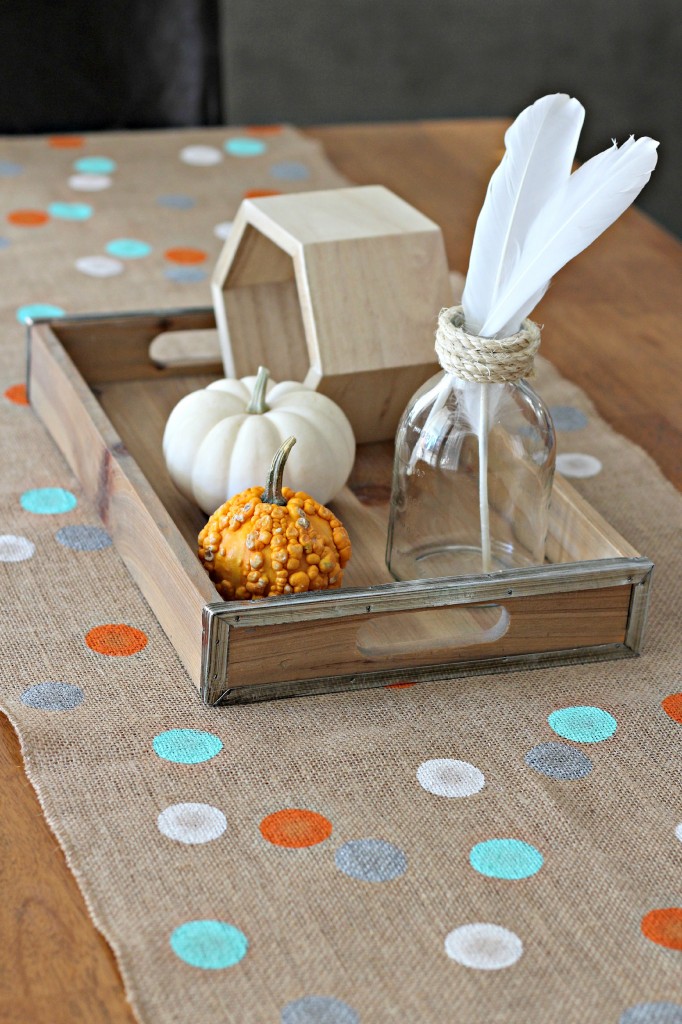 Thank you for letting me share my craft with you today while Kimber is resting up. I hope you enjoyed it!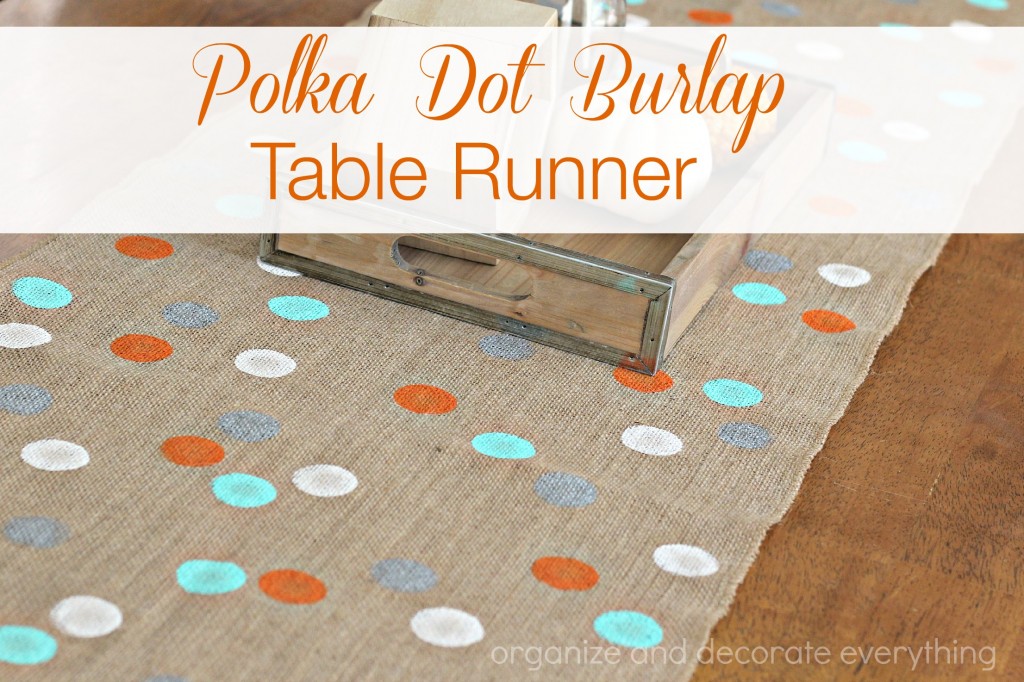 Here are a few more projects you might like: